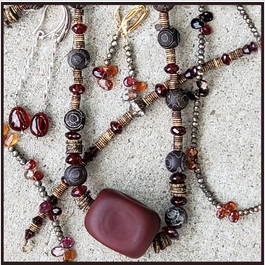 So you are working from home or going into the office with your new fashion accessory...the mask

!
Here we are, the middle of August. Normally at this time we are selecting our new fall wardrobe, kids are physically going back to school, and students are going away to college. So much at this time of year signals new beginnings though we're not at the beginning of the new calendar year.
This time of year also signals that our holiday season is fast approaching. In addition to the fall season, we begin to turn our thoughts towards Halloween, Thanksgiving and the celebrations we may have during the winter season; Christmas, Hanukkah, Kwanzaa. And yet this year, there is something so very different.
Some of us are going to work or going back to school with a new accessory, our mask. If you are like me, you are trying to factor the mask into your self-expression and fashion statements. Some of us are working from home. We've spent the last few months looking at ourselves on Zoom, RingTime, Google Meet or some other platform; the point remains we've spent time looking at ourselves in meetings as if looking in a mirror.
If you're like me some days you may think "damn I look good", and some days you may think "ruh roh". It's the "ruh roh" days we want to talk about.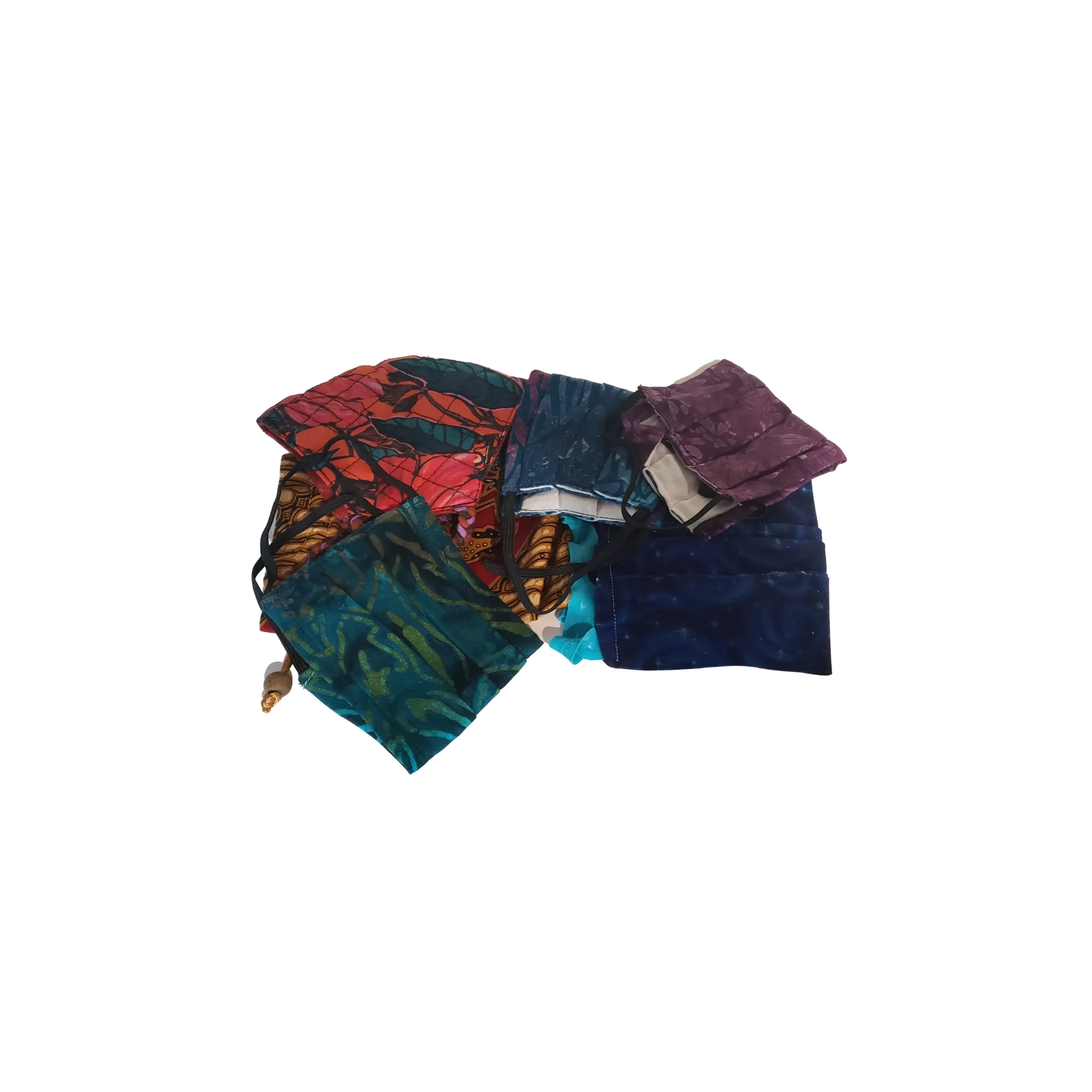 Some of us are going to work or going back to school with a new accessory, our mask!
---
I was on a zoom conference call the other day. I don't know if I shared with you but in addition to being a jewelry designer, I work at the University of California working to develop education leaders. I looked at my appearance in the camera and said to myself "ruh roh". I thought I had forgotten my favorite piece of jewelry, my earrings. I was mistaken, I had on a long, thin pair of earrings and they had virtually disappeared on camera. They were too thin to be seen and for me, earrings are a big part of my self expression. I actually feel naked without them.  
Problem!  
I have to ask, Is your jewelry part of your whole outfit?
The next day I put on a larger pair of earrings and took a look during the next Zoom meeting; I felt complete. I love expressing myself through my earrings.
How do you express yourself with jewelry?Is it through a necklace, earrings, a bracelet or stack of bracelets?
It has occurred to me that necklaces may need to be shorter because we want them to be visible as part of our fashion statements. Longer necklaces may need a more substantial foundation to give them more weight and visibility. Colors also matter. They may need to pop a bit more to effectively become part of your ensemble.
---
Jewelry for our on-line reality!

So, what's important to you when you're in a virtual meeting?
How do you coordinate when you're going to work and wearing a mask?
Your jewelry can coordinate with your ensemble.
You jewelry can be the distinctive piece you enjoy.
Check out the new earrings and 18" - 20" necklaces on the Arts Boheme website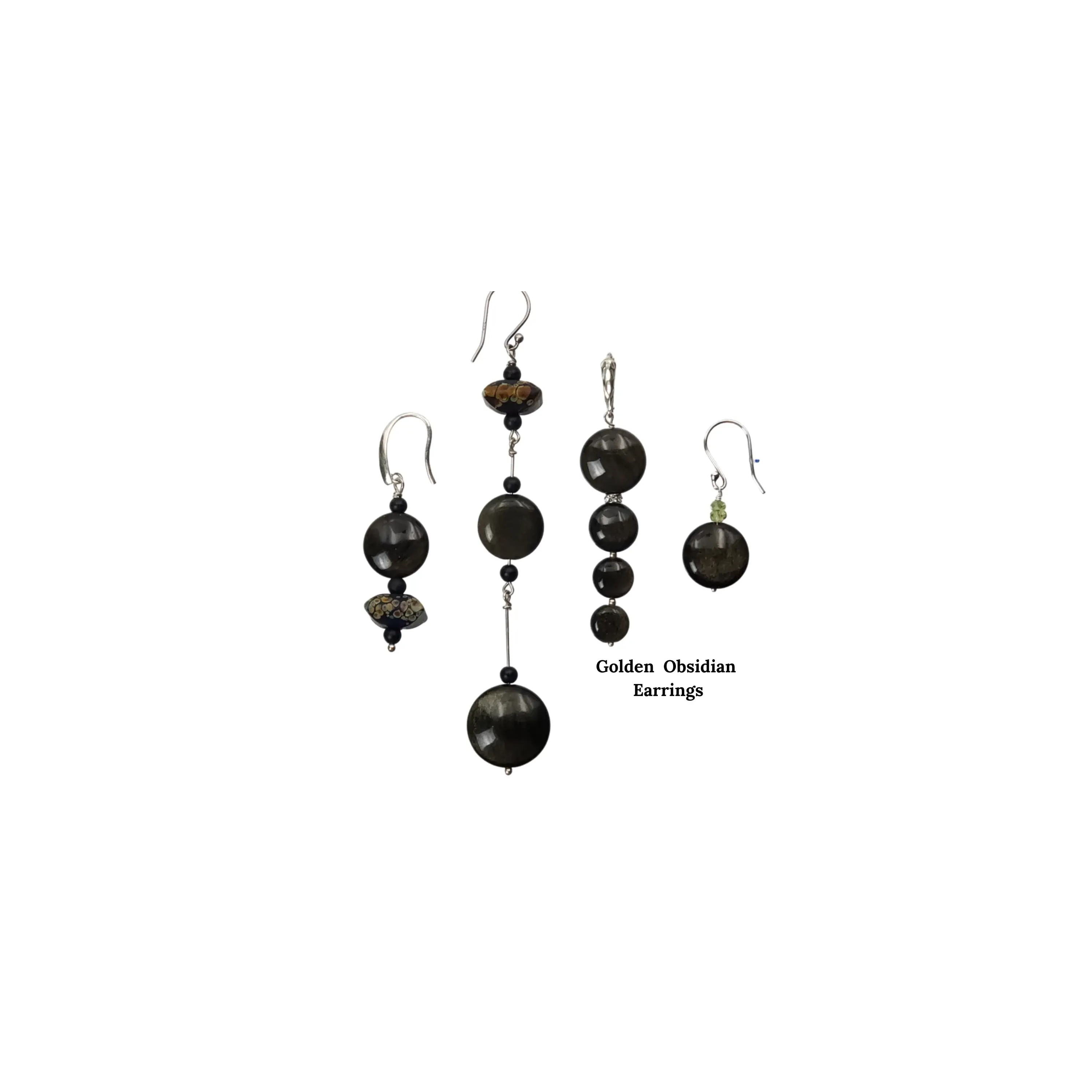 Peridot and Obsidian Necklace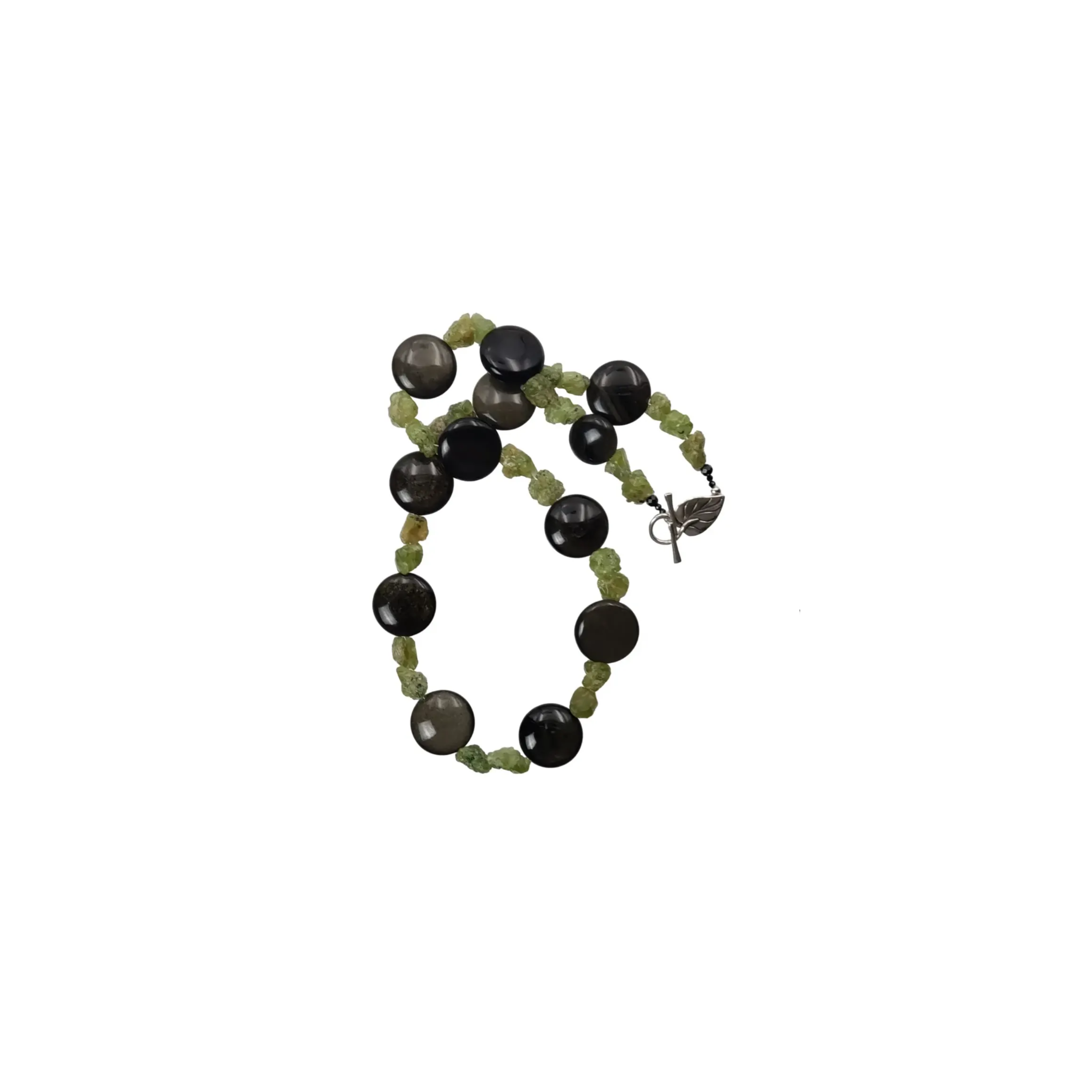 ---
Stories of the Stone
Lapis Lazuli
The name itself means blue stone. Lapis lazuli, throughout time has been called the perfect color. As a natural stone, fine Lapis is a deep ultramarine blue almost exclusively and famously mined in Afghanistan. Legends and artifacts of lapis are among the oldest in the world. From Mesopotamia (65000 bce), to ancient Egypt, China, Greece and Rome, there are historical examples of the stone's use in jewelry, carvings and even ground to be used as a piment for paintings. Lapis has also been used in everyday objects such as hair combs, game boards, bowls and make-up.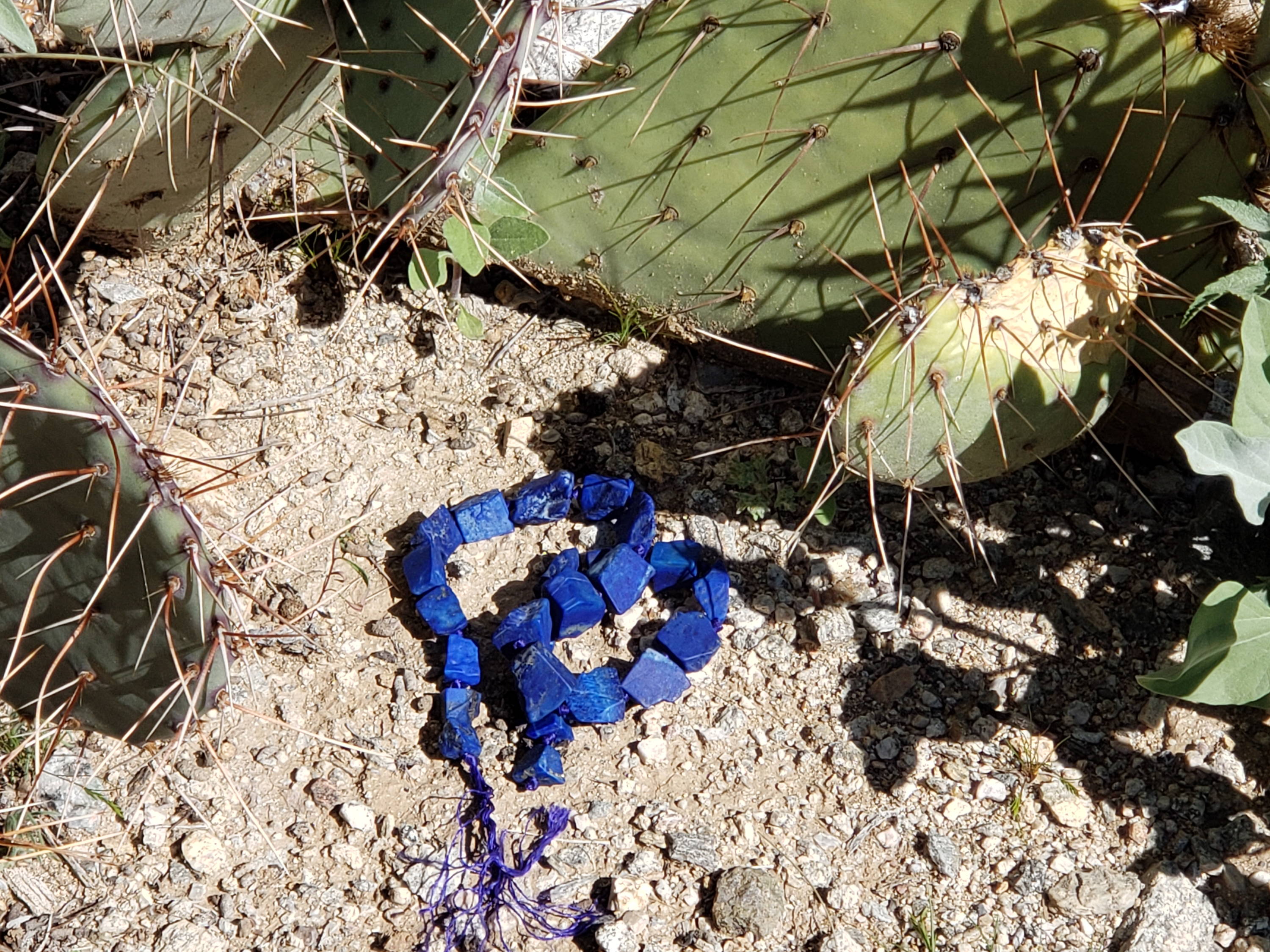 The stone has historically been owned or used by the most wealthy members of a society due to its limited availability. The source for ancient Europe, Africa, and Asia, and currently most of the world, is located in the remoteBadakhshan mountains in Afghanistan. Two secondary sources that are also considered important are those ofLake Baikal in Russia, and in the Andes mountains in Chile.
The mask of Tutankhamun, Michael Angelo's painting in the Sistine Chapel, artifacts from the house of the Medici of Florence, the beautiful eggs of Carl Faberge of Russia, and even Salvador Dali's jewelry and other artistic forms all contained the deep blue treasured stone of Lapis Lazuli.
I hand selected the beautiful Lapis stones you see here. They are beautiful with an intense blue color and very little calcite veining. The most prize pieces of Lapis and the most rare have no veins and often are accompanied by pyrite.
This special piece that is one of a kind, possesses an intense blue color, and is available in the Arts Boheme collection. Do you want that distinctive piece?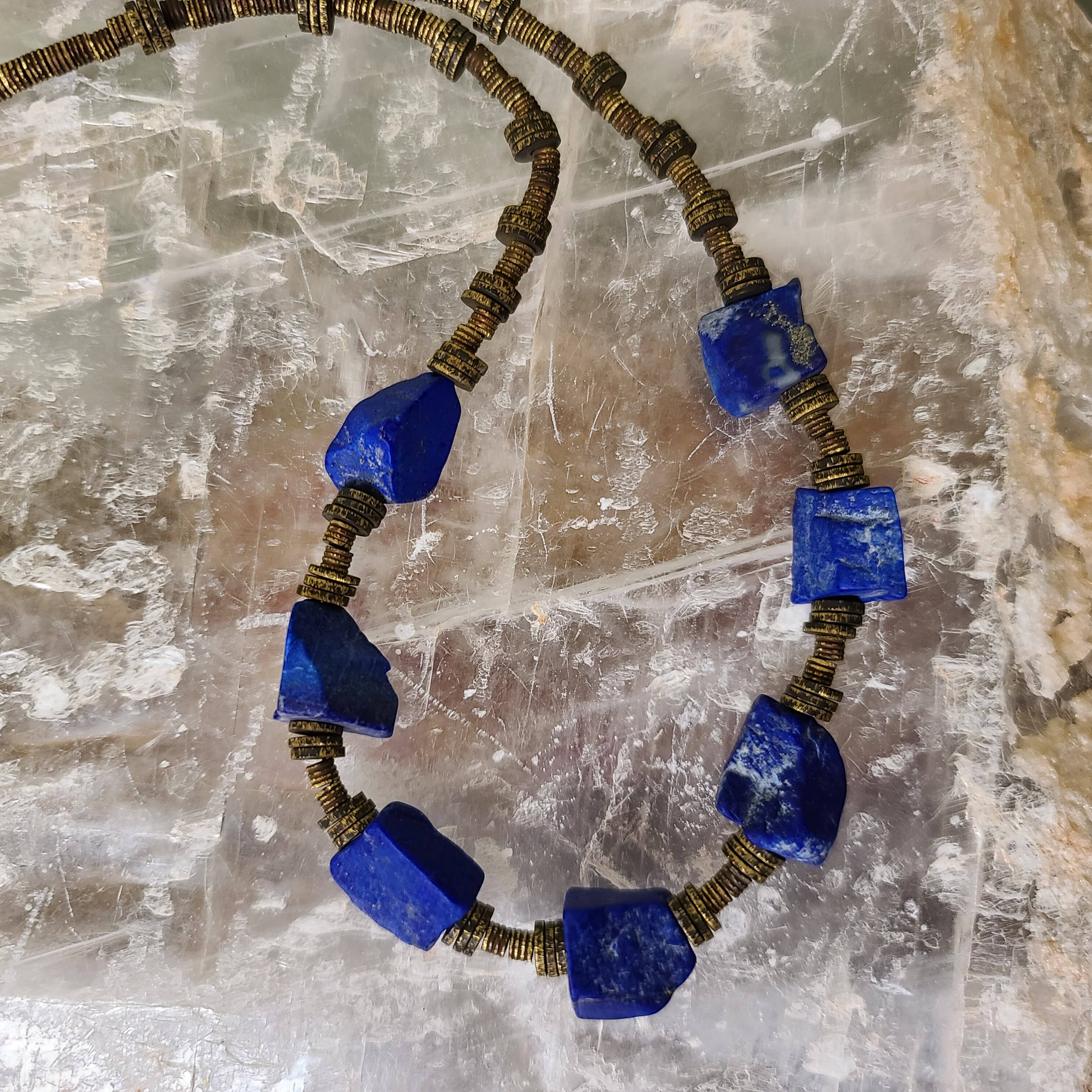 ---
You don't have time to search for connections to things that interest you. I completely understand and share that feeling. I discovered Linktr.ee. Yes I have wondered why the "." is between the "r" and "e" and then chose that it does not matter!
LinkTr.ee allows you to visit the website, special postings, find the blog, attend the FB Live event!
Look for it in the profiles of Arts Boheme social media and publications
Pinterest
I have just started using Pinterest. Being new to the platform it is taking me a bit to learn how to share and enjoy it. Now however, I am beginning to pin frequently. My boards have the jewelry of Arts Boheme and I also am creating boards that are reflective of the statement "Inspired by nature and world cultures!"

Join me on my new journey with Pinterest. Click below and follow me on social media.