In this unique and unprecedented time, remember to celebrate occasions that matter to you and those you love!
Looking forward to the day when we can gather with friends and family once again!
The story of this picture coming in the near future!
These are unusual times,
We are sheltering in place and kids are out of school. Illness and financial constraints are effecting families and each of us has altered our routines to keep our families as safe as possible.
In the midst of it all, you are resilient.
I invite you to find something to celebrate with those you care about; birthdays, anniversaries, special moments, Mother's Day. I encourage you to shamelessly copy ideas you see in news reports, or online or that you picked up from a favorite television show.
What we have is each other.
Let's Celebrate!
---
Do you have an Anniversary on the horizon?
Ron and I celebrated our 36th wedding anniversary on 4/28! We shared the cooking of our dinner and chose a dining experience that is outside of our daily routine. We ate dinner on the front porch by candle light. While we eat in the back frequently the dining experience in the front yard was different and nice. We even spoke with a neighbor or two and shared that it was our anniversary.
To add to the experience, we used the nice glasses! Each year, Ron gives me one wine glass. It is a beautiful glass by the artist Edgar Berebi.  I may know I am receiving a glass but I never know which one he will choose.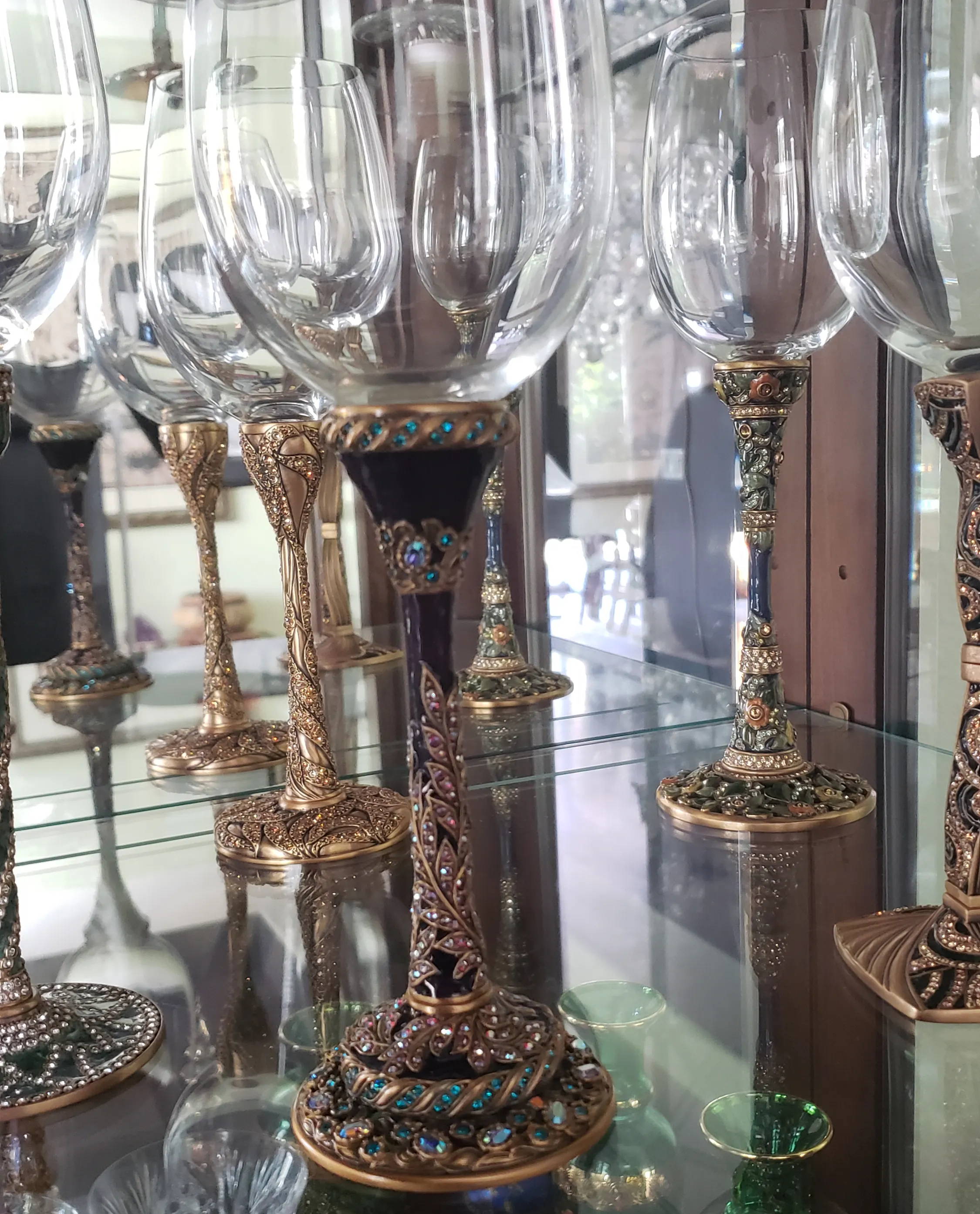 ---
The story of a heroine who gave because she cares!
I just have to share a local heroine; My BFF is a high school teacher and like almost everywhere in our country, the students are home and learning online. Carrie was in communication with one of her parents who shared that her daughter was sad because her 16th birthday was coming and due to shelter in place she was unable to celebrate. Carrie baked the student a cake and with a card delivered it to the students home. The student was surprised and over joyed that her science teacher cared that much. Carrie being who she is felt like she had many students with birthdays coming. She went through her student information, found all the birthdays remaining in the school year and wrote cards to each student, 50 in all. The students have been overjoyed to receive a card from their high school science teacher.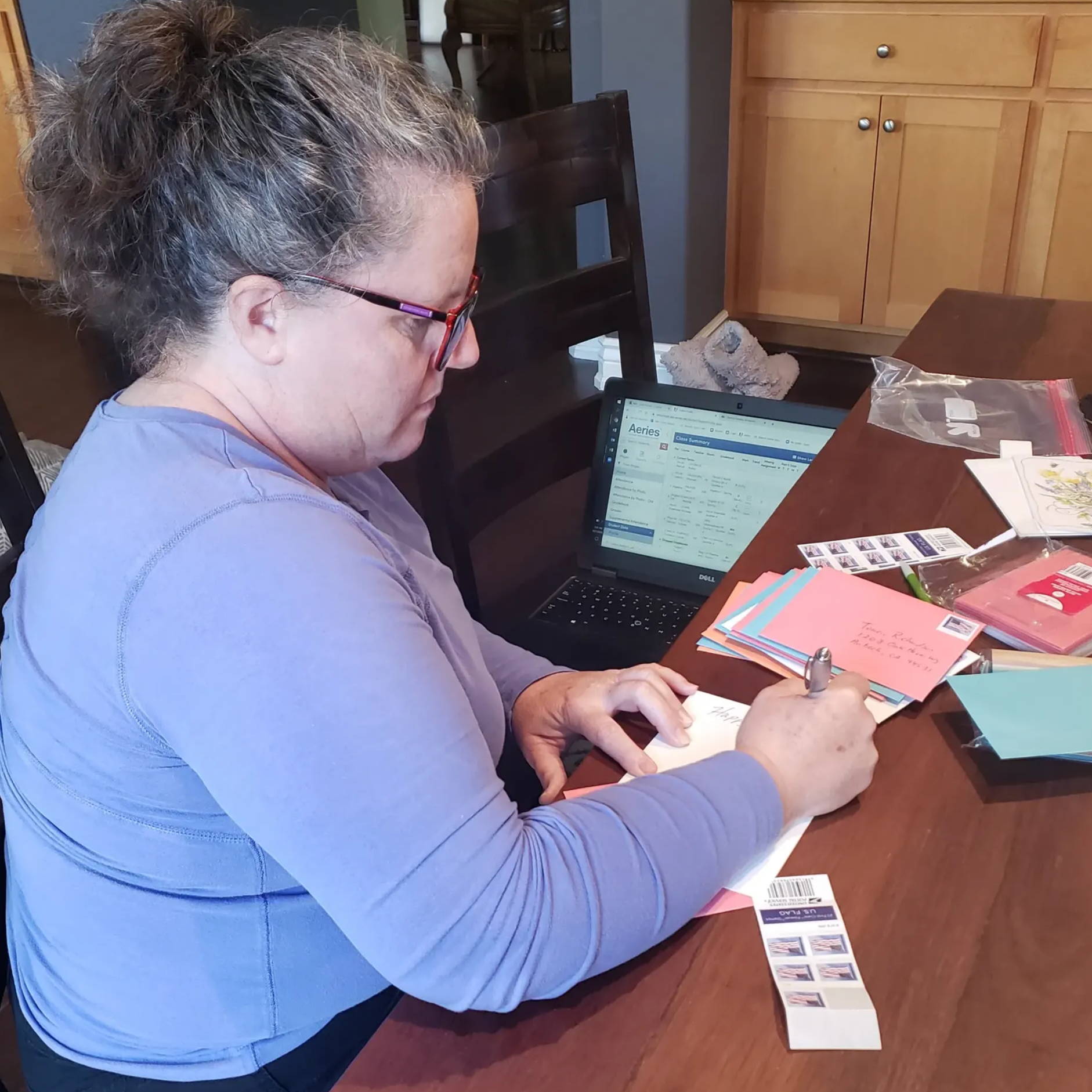 ---
How Will You Celebrate Mother's Day
Ron and I have been creating new ways to celebrate those we love. This year we will send the moms in our life a gift and ask them to open it when we are together via FaceTime or Zoom. Not quite the same as being together in person yet we can share in a precious moment of delight as the gift is opened.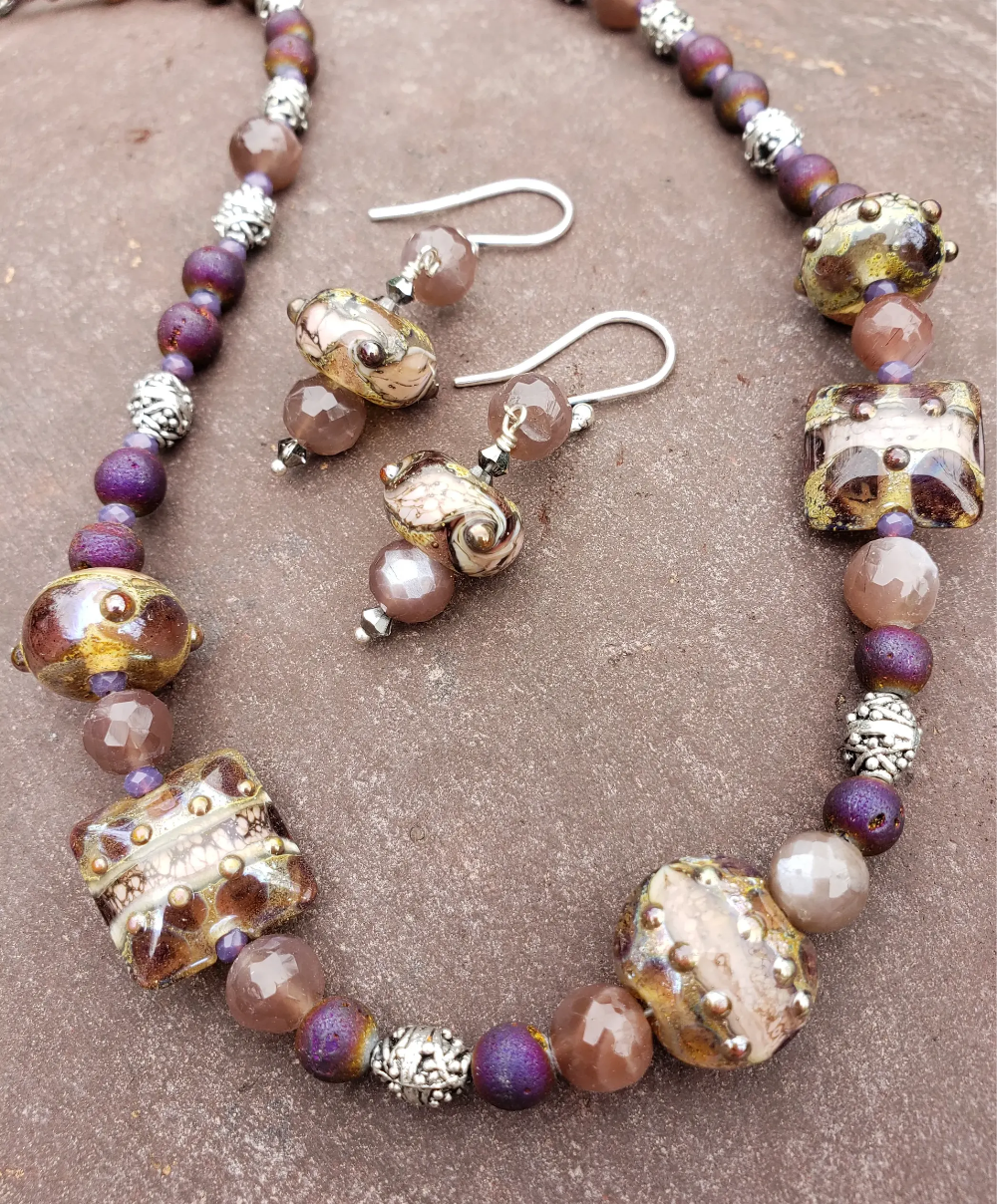 ---
Gifts Purchase from Arts Boheme are always delivered in a beautiful box.
This year, it is difficult to ensure your gift is not only the perfect selection of jewelry but also presented beautifully. I believe gifts should arrive in a beautiful package. All of my designs arrive in a classic box that is closed with a ribbon. Imagine the delight and anticipation as your gift is unwrapped, untied, and finally opened to reveal a hand crafted, uniquely beautify piece of jewelry selected by you for your loved one.